Asia Palm Oil Conference (APOC) speakers features of senior experts from palm oil industry.
KEYNOTE SPEAKERS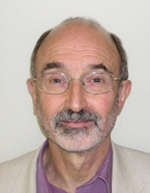 Dr.James Fry,
Managing Director of LMC International, United Kingdom.
Topic : Global Palm Oil Price Outlook
Mr.Sanin Triyanond,
Director of Patum Vegetable Oil Company Limited and Chairman of Thai Biodiesel Producer Association.
Topic : Overview - Thailand Biodiesel Current Development And The Planning Programme
Panel Discussion : Sustainable Palm Oil Production – Challenge of Thai Small-Scale Farmers.
Moderator By
Ms.Kanokwan Saswattecha,
Outreach & Project Manager of Sustainable and Climate-friendly Palm Oil Production and Procurement" in Thailand GIZ Thailand
Speaking Opportunities
Our objective is to provide speakers and facilitators with honest and constructive feedback from delegates attending our conferences. This has proven extremely useful for enhancing presentations.
For speaking opportunities or proposal submission questions, please email thai@juz-talk.com and our conference team will contact you. Please include specific details of your question or issue along with your name and phone number.