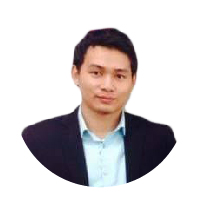 Mr.Teerasut Piyawonkwatthana,
Product Specialist of Atlas Copco (Thailand) Limited
Topic: How Oxygen and Nitrogen Generators are Used in Manufacturing Companies
Teerasut has joined Atlas Copco Thailand since in 2018 to manage, territory's market share (North of Thailand, Laos, Cambodia), coverage in Hospital, Power generation segment which include Nitrogen /Oxygen generator product along with authorize dealer and team. He has strong knowledge background in mechanical engineering for developing business to achieve goal. With experience in industry and related industry, he an expert in segment of Hospital, Power generation plant, Oil and Gas and public organization. As known as Oxygen and Nitrogen are part of breathing air composition. Teerasut, Product Specialist for the Industrial Air Division, will share techniques and knowledge on "How Oxygen and Nitrogen generators are used in manufacturing companies".