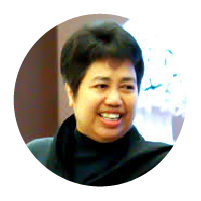 Assoc. Prof. Dr.Sutonya Thongrak,
Associate Professor / Director of Master program in Agribusiness Economics Faculty of Economics, Prince of Songkla University (PSU)
Dr. Sutonya Thongrak has worked at PSU for more than 35 years in teaching and research. Most of her work relates to economic aspects of the farmers in several agricultural products in southern Thailand.
She has worked in action research to strengthen oil palm smallholders for more than 10 years. She has involved in training more than 1,200 smallholders in various subjects especially, economics of production at a farm level, sustainability, farmers' group empowerment and etc.
She has also experiences in monitoring and evaluation of several development and research projects.