Asia Palm Oil Conference (APOC) Speakers Features Of Senior Experts From Palm Oil Industry.
---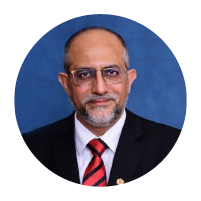 Dr.Ahmad Parveez Ghulam Kadir, Director-General of Malaysian Palm Oil Board (MPOB)
Topic: An Overview of Palm Oil Market - Price Outlook and Trends
Mr.Thawatchai Dechachete, Director, Bureau of Agricultural Economics Research, Office of Agricultural Economics, Thailand (OAE)
Dr. Supatchalee Sophonthammaphat
Engineer Professional Level
Department of Alternative Energy Development and Efficiency (DEDE), Ministry of Energy, Thailand
Topic: Alternative Energy Development Plan : Biodiesel Development And Promoting The Adoption.
Mr.Tanardaj Sillapavitsawakul
Vice President of The Asia Pacific Natural Gas Vehicles Association (ANGVA)
Topic: Return of Experience on the use of Evonik SEPURAN® Membranes and Biogas upgrading unit designed by ERDI in an integrated complex in Bangsaphan, Thailand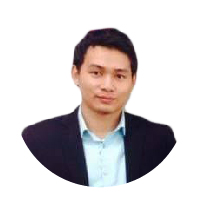 Mr.Teerasut Piyawonkwatthana,
Product Specialist of Atlas Copco (Thailand) Limited
Topic: How Oxygen and Nitrogen Generators are Used in Manufacturing Companies
---
Panel Discussions
Enhance Productivity, Quality and Sustainability to Palm Oil Production for Bioenergy Future in Thailand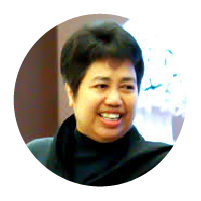 Moderator By : Assoc. Prof. Dr.Sutonya Thongrak, Director of Oil Palm and Palm Oil Research and Innovation Institute, Prince of Songkla University.
Panelist Discussions
Mr.Sanin Triyanond
Chairman of Thai Biodiesel Producer Association and Director of Patum Vegetable Oil Company Limited
Ms.Radda Larpnun
RSPO Technical Manager in Thailand
Ms.Korwadee Phonkliang
Senior Standard Officer
National Bureau of Agricultural Commodity and Food Standards (ACFS)
---
Speaking Opportunities
Our objective is to provide speakers and facilitators with honest and constructive feedback from delegates attending our conferences. This has proven extremely useful for enhancing presentations.

For speaking opportunities or proposal submission questions, please email thai@juz-talk.com and our conference team will contact you. Please include specific details of your question or issue along with your name and phone number.